Regular price
€329,00 EUR
Regular price
Sale price
€329,00 EUR
Unit price
per
Sale
Sold out
Falling and Rising Online Program
Craft essential falling and rolling skills, learn how to overcome fear, build trust in yourself and engage in a versatile movement practice via this online program.
Falling and Rising is a full length and highly detailed PDF format online program which aims to equip students with tools to approach fear in a safe way and contains many falling skills and techniques which can be applied in various disciplines and falling situations. Through this practice injuries can be reduced and confidence and trust gained. You will be challenged with fun and interesting games where you can test your skills and you will learn how to break complex patterns down into their pieces. All of the material is presented in a scalable way to ensure an optimal and stress-free journey through this experience. The material is presented in high quality video classes and written articles.

If you are involved in more chaotic practices where falling can happen easily, this program can be of great value to you. If you often feel timid and fearful, if you wish to be more grounded in your body and confident in your abilities, you will find many great tools here. And if you simply enjoy moving yourself in a variety of ways, if you love to learn something new and if you feel intrigued, this program has it all!
This program is available in two versions:
Full Version: For Trainers, Teachers, Therapists interested in helping students/patients overcome fear and guiding them towards a well rounded movement practice, for practitioners interested in diving deep and studying in depth.

Including 13 Classes (over 5hrs of material) and an extra in depth article about self beliefs by Flynn Disney.
Light Version: For practitioners interested in learning how to fall, this version contains only the most relevant skills and techniques.
 Including 6 Classes (over 3hrs of material)
Content:

- What is falling and how can we practice it?
- The Fear of Falling, ways into trust
- The Role of the Breath, learn to focus and to regulate arousal
- About Beliefs and how they influence us (Full Version)
- Moving in, across and out of the floor
- All about rolls, learn how to smoothly redirect momentum
- Basic application in Handstands, Acrobatics and Parkour (Full Version)
- Plenty of Partnergames to challenge your skills (Full Version)
- Balance, Reactivity and Spatial Awareness Practice (Full Version)
- Conditioning and preparing the body
- Practical Ideas to confront fears
- and more
Contains:
- well designed, nicely structured 47 page PDF
- high quality prerecorded video classes
- in depth articles and theoretical background
- practice tips
- material that can be studied and unraveled for many months to come
Disclaimer: if you are looking for an acrobatic program, please look at my Finding Flow Programs.
Share
View full details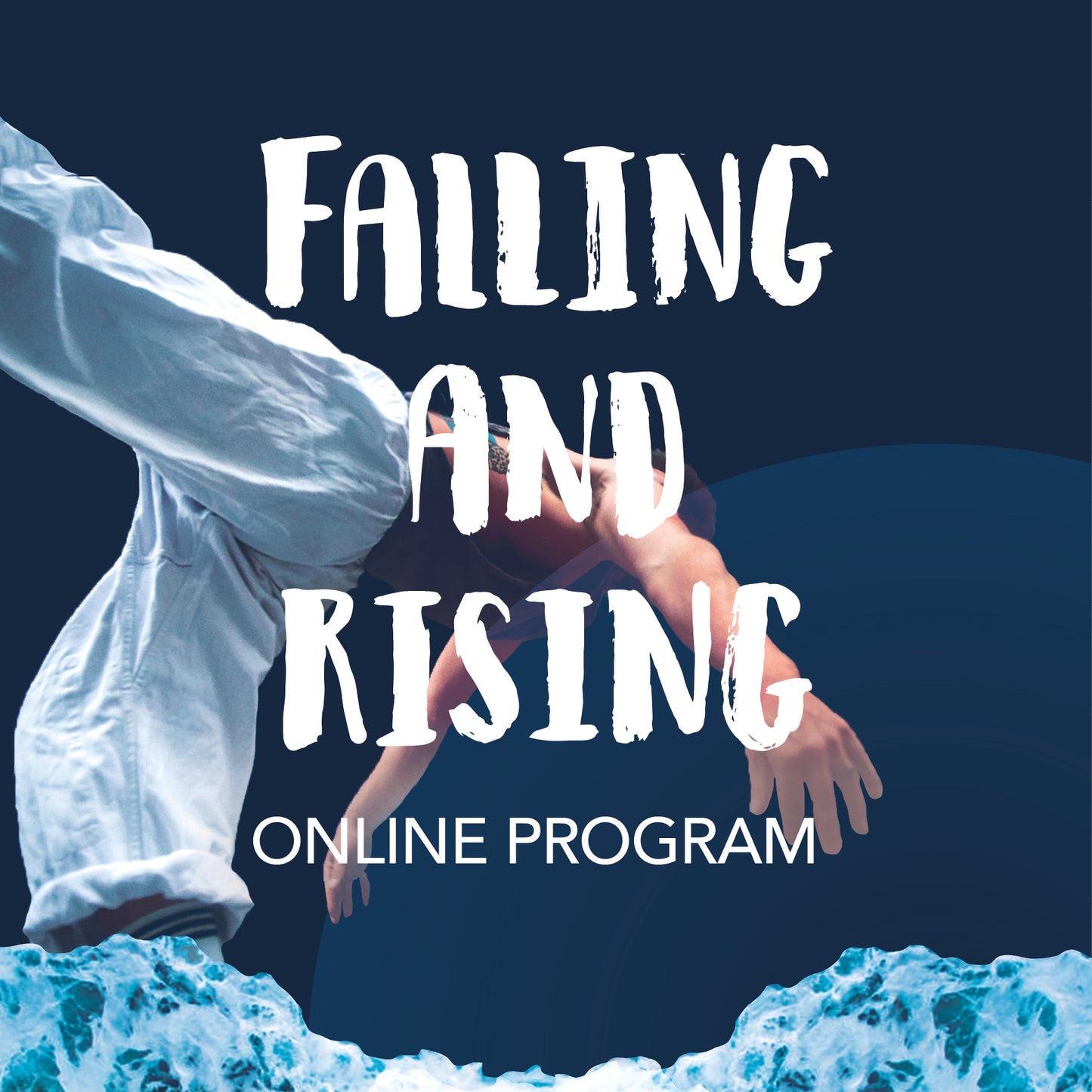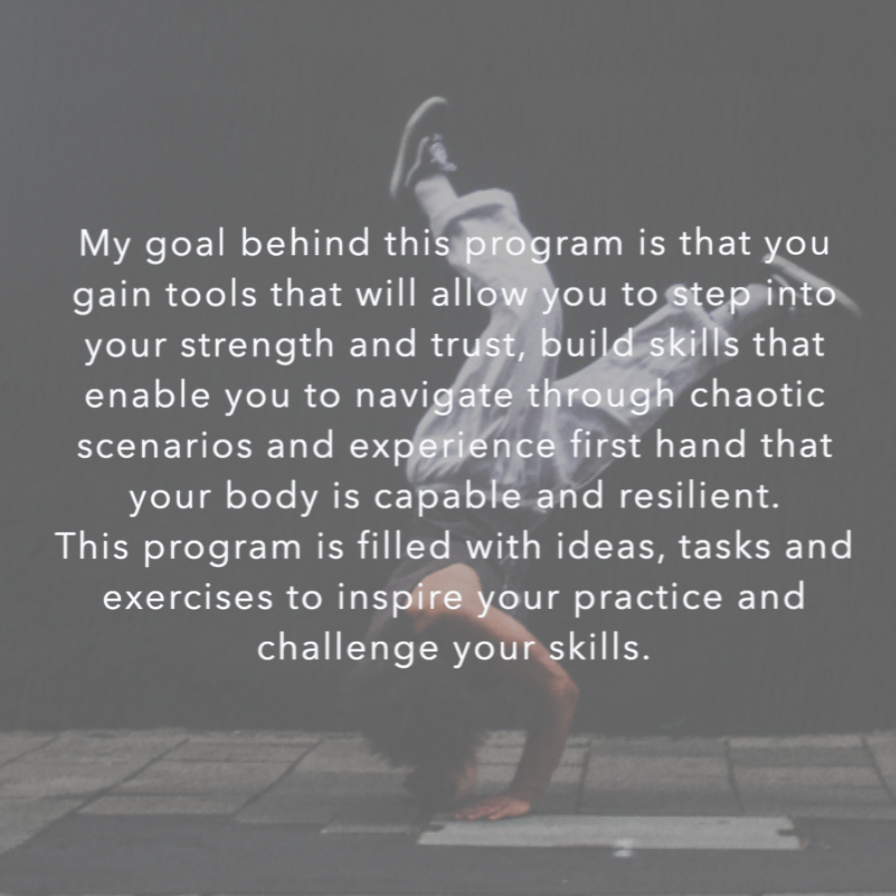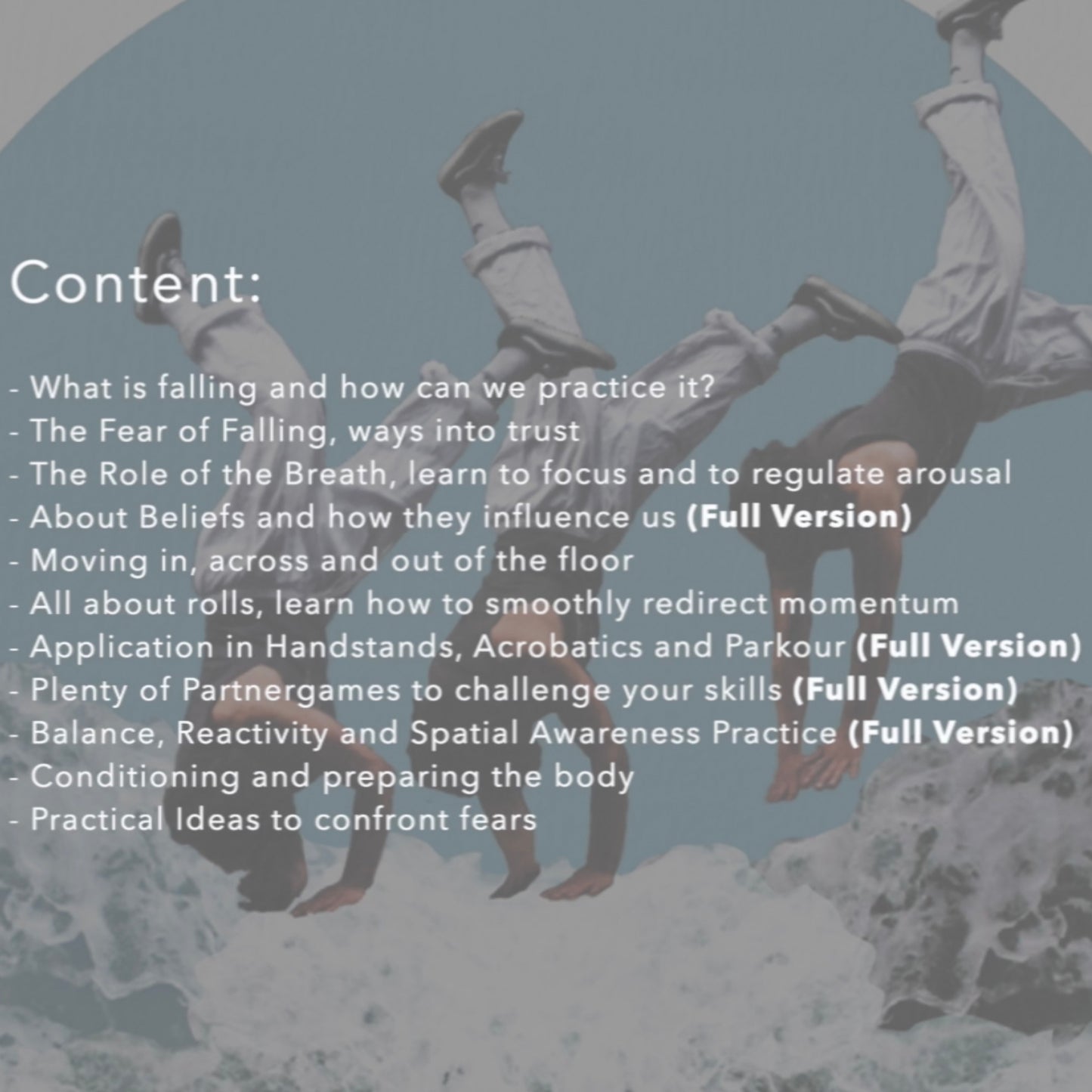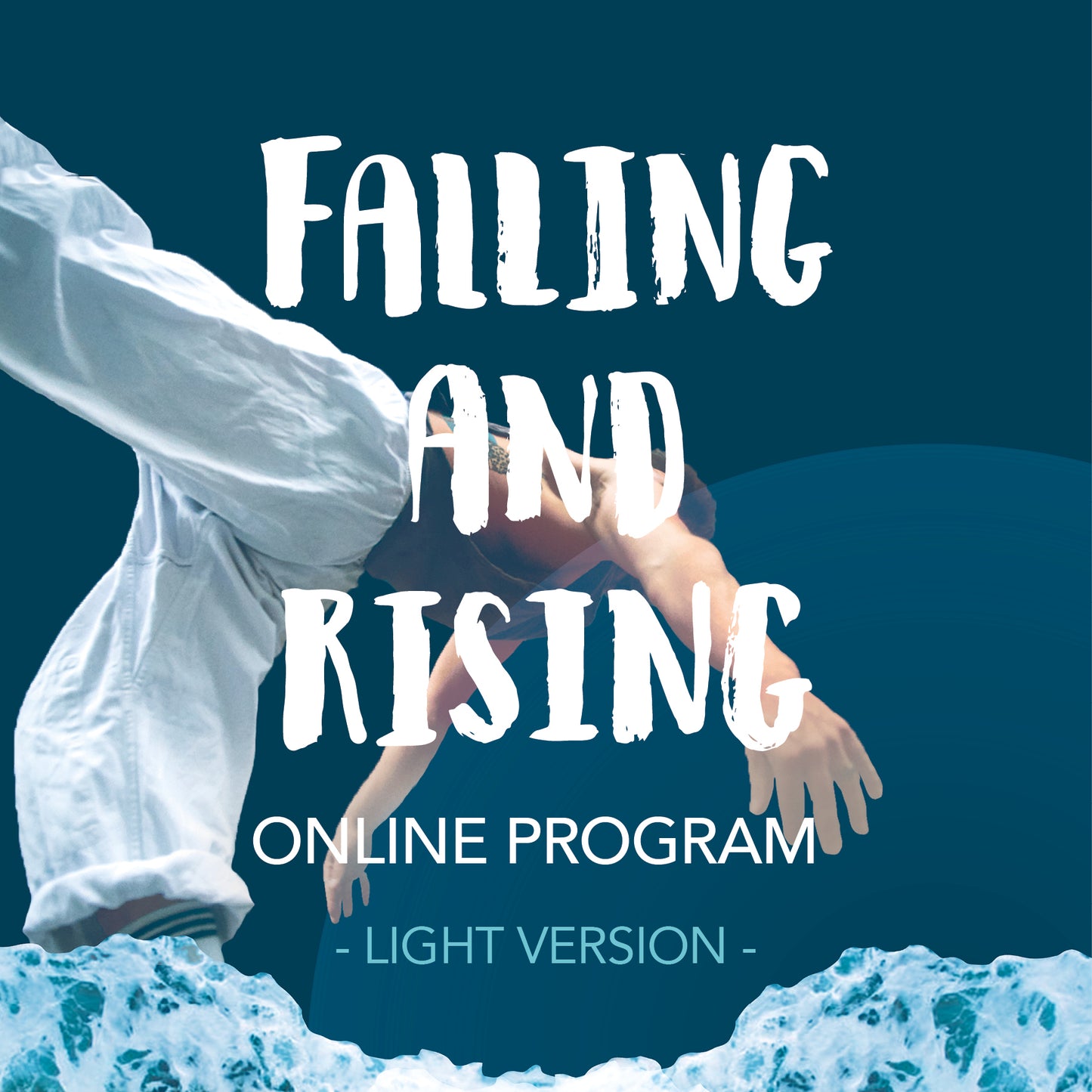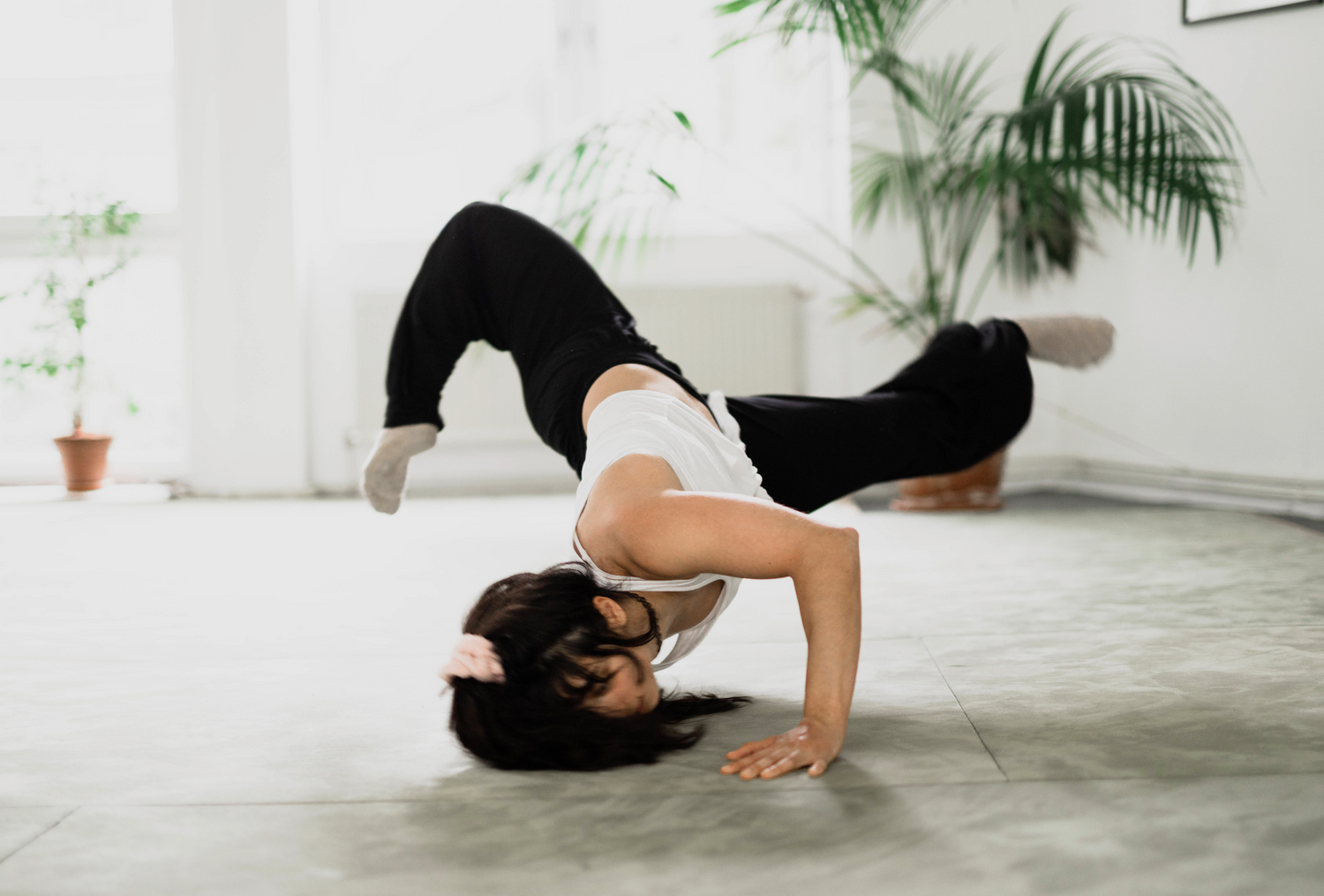 What students are saying
"Wonderful coach and a great inspiration. I did all Finding Flow online courses with him, which I enjoyed very much. He makes complex moves easy to follow and understand and has such a great and positive energy that is almost contagious." – Satya
Lifetime Access

to all material for all courses and programs.
Videolinks to all moves via YouTube link (not downloadable).
You'll receive an easy to follow PDF which you can keep ... forever.

Step by step approach

to all Techniques, Sequences, Conditioning Exercises, Warmup.

Online learning done right.