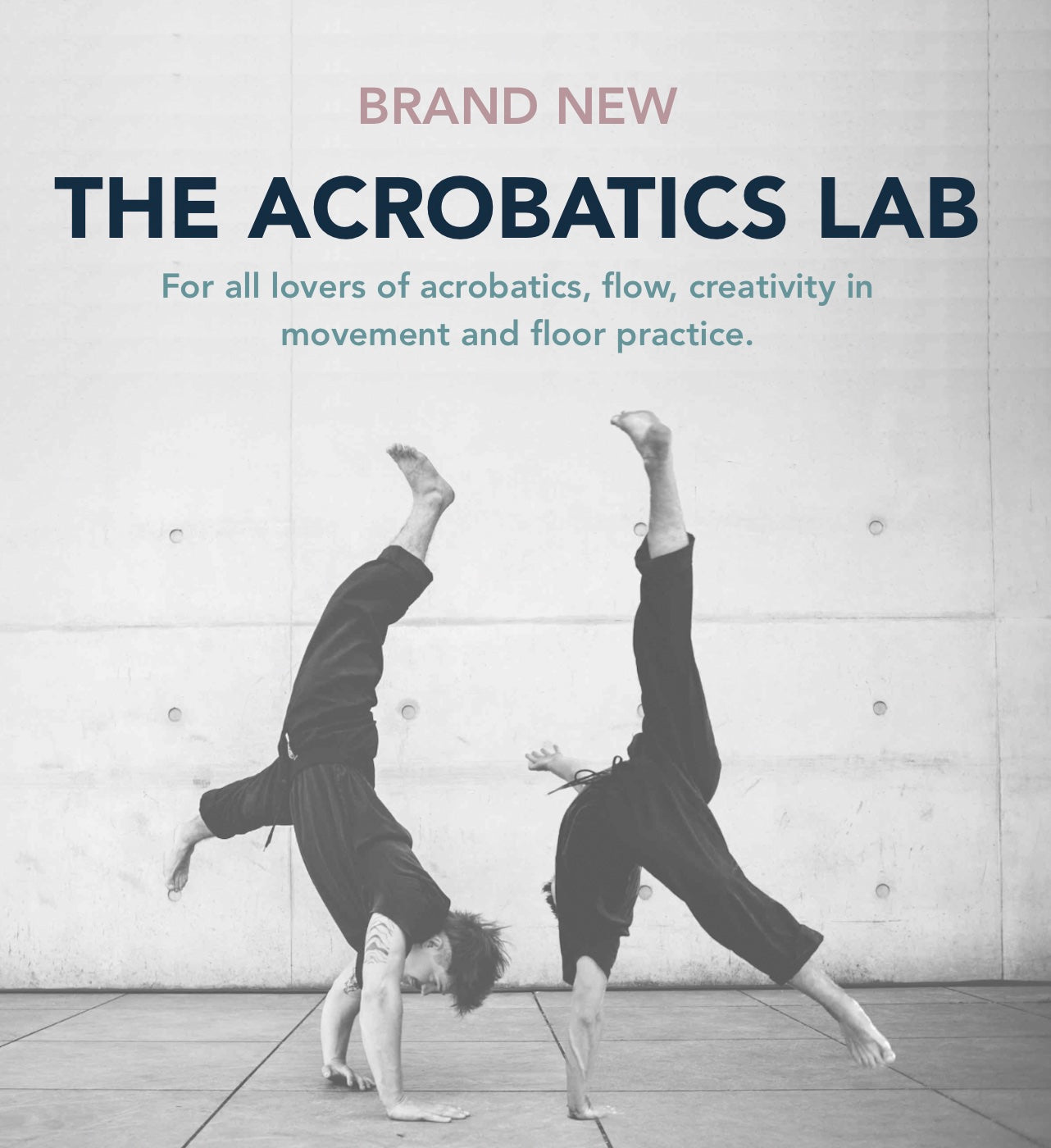 Regular price
From €189,00 EUR
Regular price
Sale price
From €189,00 EUR
Unit price
per
Recommended Online Courses
A map out of the world of Acrobatics
This one's something alright, I can't even imagine the time put into the making of this. A lot of clear instructional videos, a well-thought-out curriculum, and material that will last for months ahead. The content is versatile and one can really choose to branch out and explore in many directions at one's own pace and form the level one's at.
Nil was one of the few who introduced me to dance and acrobatics, and I've been influenced by his teachings a lot through the years. He has a good way of making complex things graspable and it seems... always in an amusing, exciting way that just makes you want more!
- Marcus Otter
a very good investment!
The Acrobatic movement practice is super interesting to me, but at the same time I did not know where to begin or how to practice certain moves or flows. That's why I bought the Lab and I have to say I love how Nil is breaking down all the moves with all the little details and provides different levels to progress through the moves. You can tell that the program is very well thought through. Thank you Nil!
This is pure movement wisdom
I already worked with most of Nil's programs and enjoyed every one of them. But I must admit, this here is by far the best movement and acrobatics program I have ever seen. It is structured but can still be used in a chaotic way, it is very clear but gives a lot of room for own interpretations, it is perfect for beginners but also for very advanced people. I am amazed how much effort Nil put into this.
Go and get it if you are interested in movement or learning something about your body and mindset. You won't regret it!
Enjoying the movement journey
In life everything moves.
I realy love to move in an artistic manner. I allways did and i never stoped. Since i met Nil i found his way to live his pession very inspiring. And so is his program "The acrobatics lab" . Full inspiration !
On the first day i started to experiment with it and i found a lot of satisfaction to glue everything together.
If you are a practitioner or teacher or both you will realy like it. And if you are a beginner, take your time and maybe try some basic programs. Lolo
Invitation to a practice not just a program!
Wow, this is absolutely amazing!
Reading and going through the material provided in this program, my head and body are really moved. The depth, experience, and hard work that Nil put into this program are amazing!
Thank you, Nil, for sharing the culmination of your work and experience. As soon as I recover from an injury, I'm looking forward to diving into this practice, because that is what is being shared here. Not just a collection of movements, but an invitation to dive into a practice. Really looking forward to it.
Thank you Nil
David 'Rafa'