Enter the Flow
If you are new to the world of Flow, Acrobatics and Floormovement I recommend starting with "The Basics" program. Here you will learn the fundamentals in a structured yet explorative way (Click "View full details" to see full info and description).
Finding Flow "Basics" Program
Regular price
€200,00 EUR
Regular price
Sale price
€200,00 EUR
Unit price
per
Sale
Sold out
View full details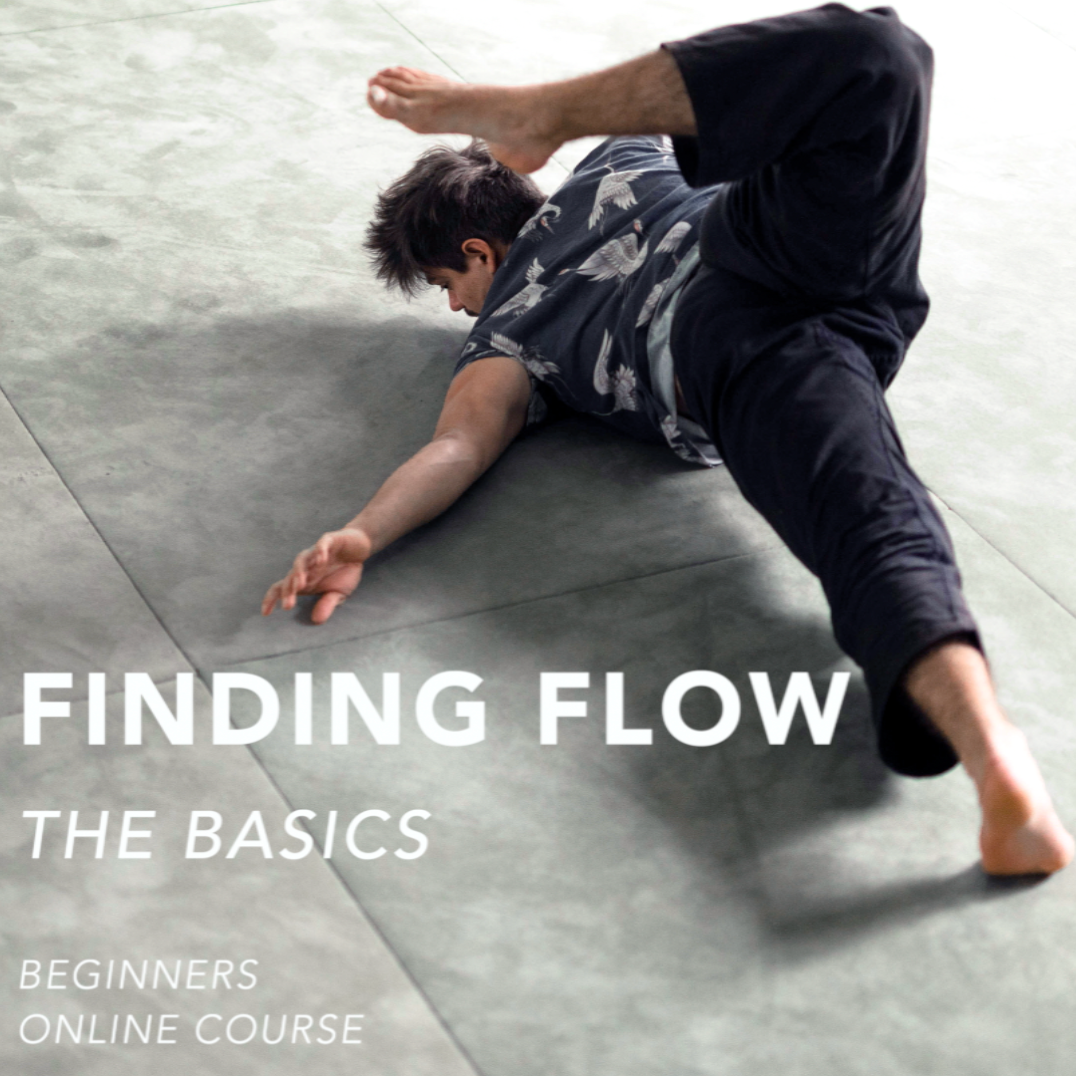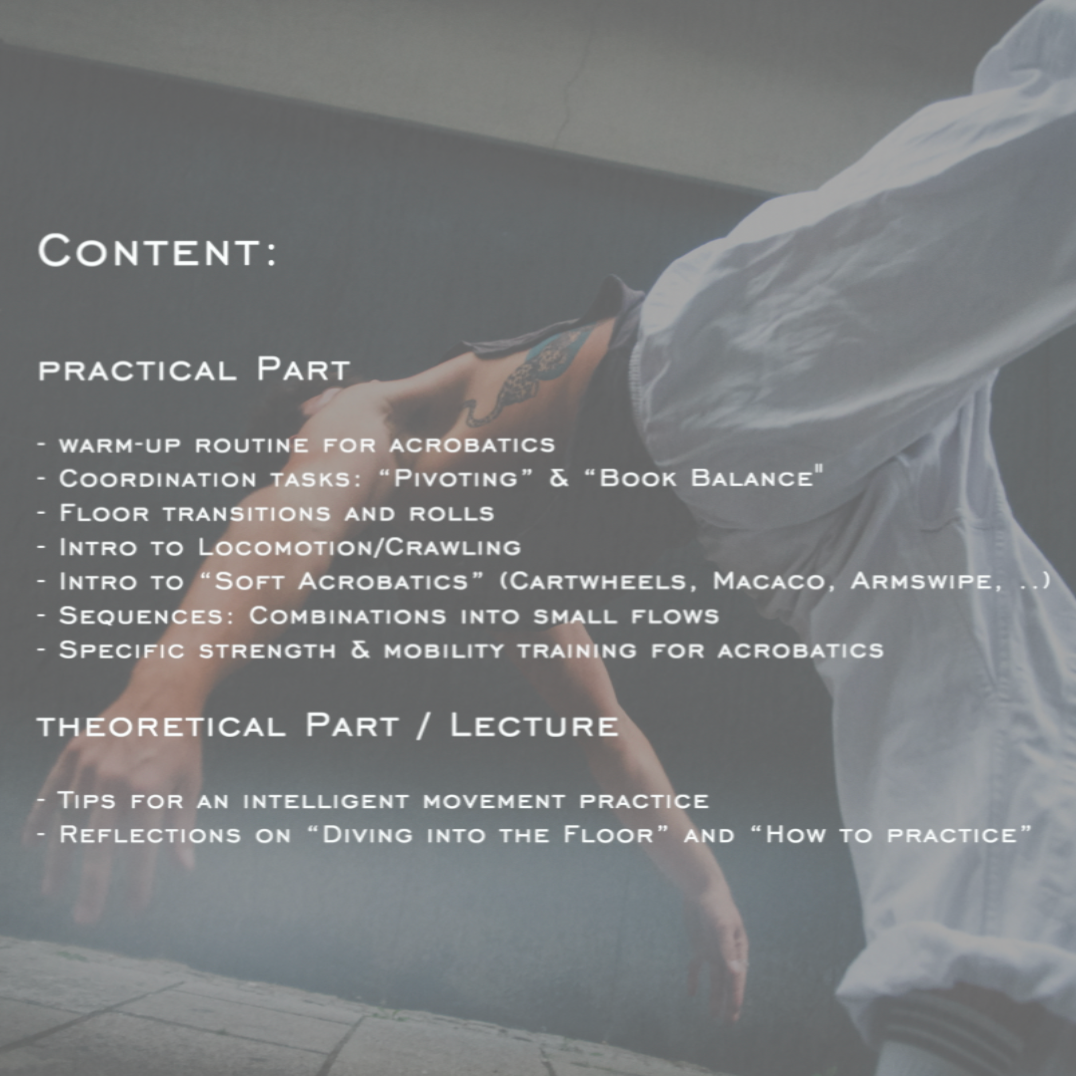 The Journey goes on...
If you are more interested in sequencing (linking moves together to form little "flows") and have some experience in this type of practice, I recommend the "Integrations" program. In this one we look especially at many different ways to transition from one element to the next in a continuous fashion.
You can also purchase the Finding Flow "Basics" Bundle: Basics + Integrations Program for 300€. Select it by clicking on "View full details" and scroll down.
Finding Flow "Integrations" Program
Regular price
€200,00 EUR
Regular price
Sale price
€200,00 EUR
Unit price
per
Sale
Sold out
View full details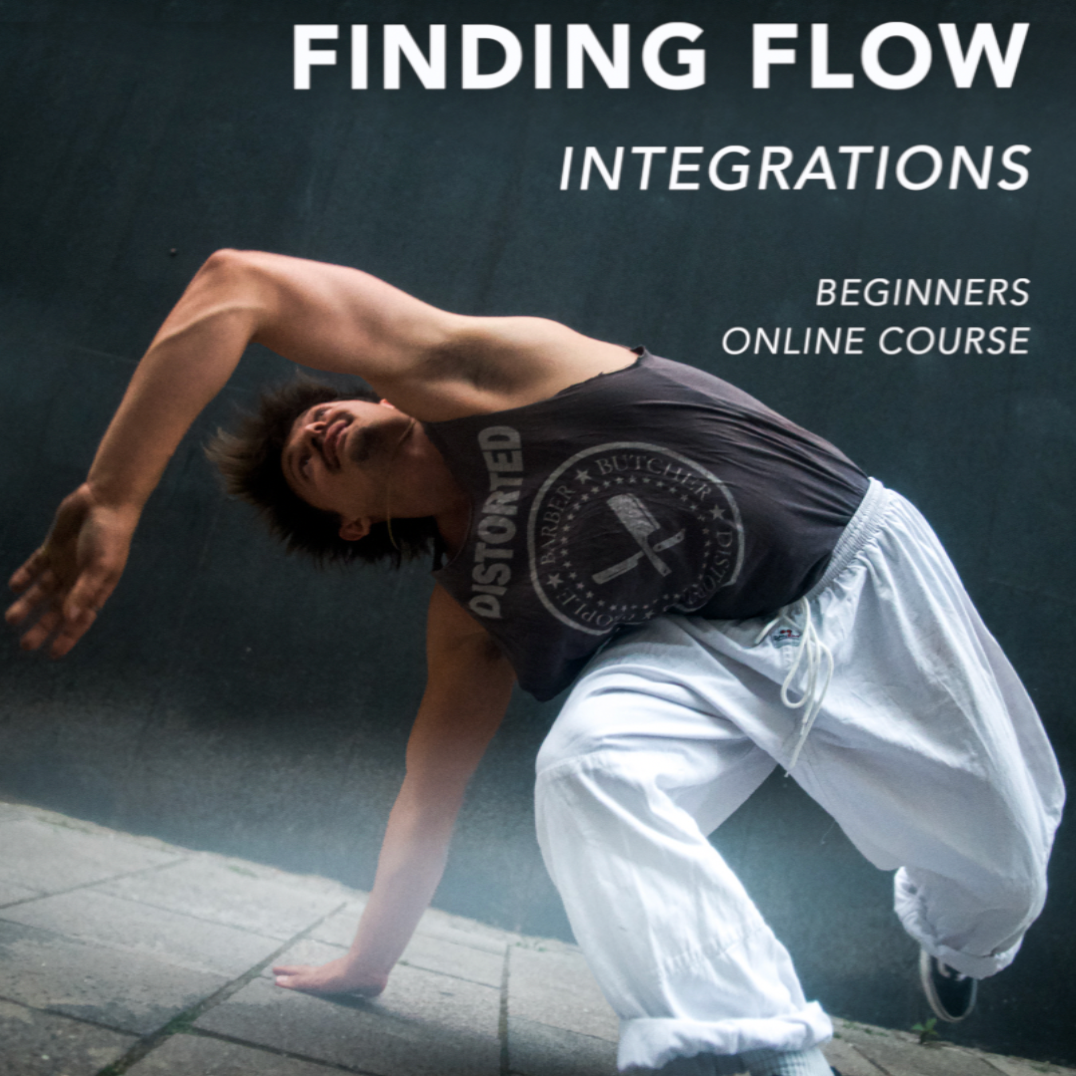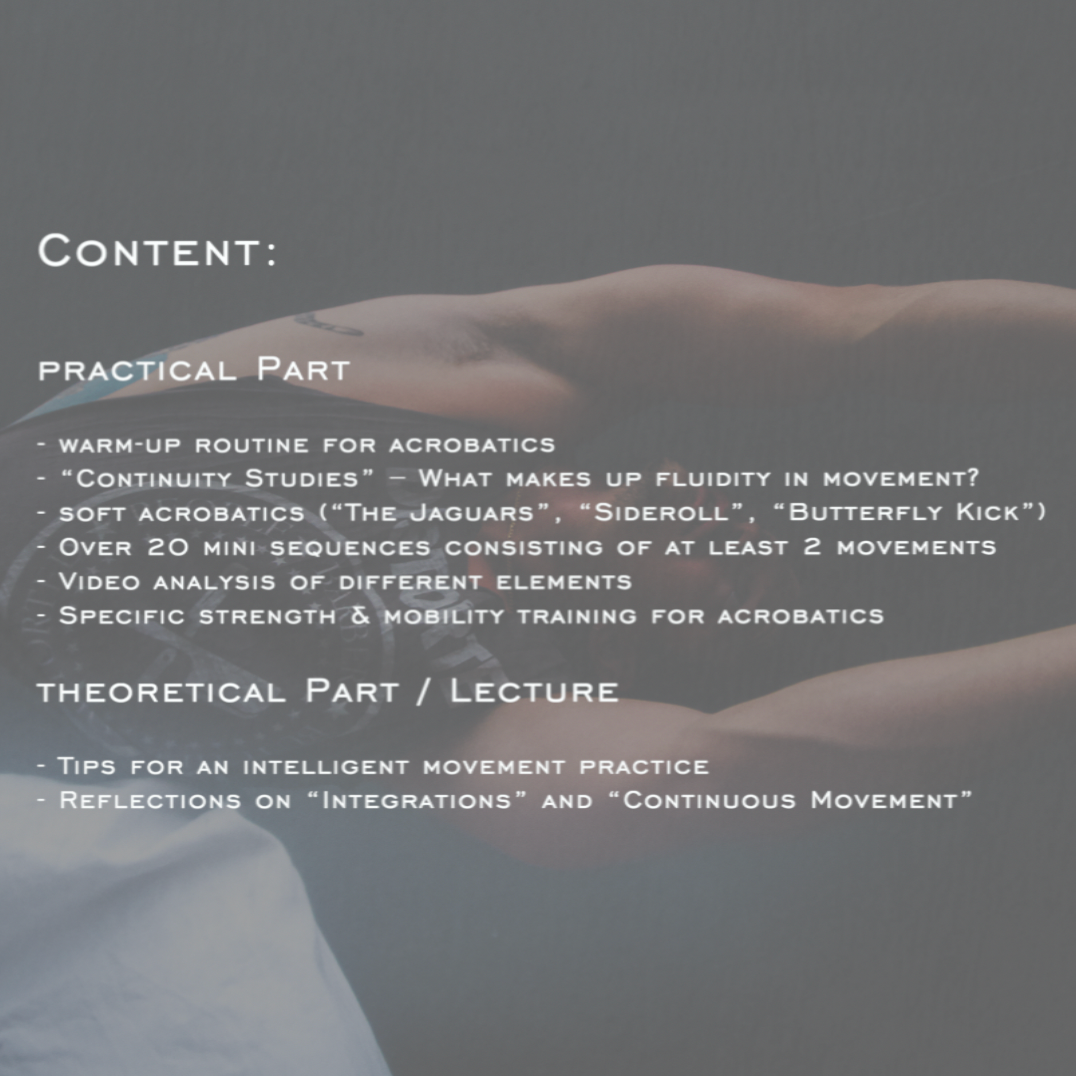 The Acrobatic Deep Dive
If you have a basic experience of acrobatics and wish to dive deep into this practice, I fully recommend my new Acrobatics Lab Program. Here you will learn everything acrobatic: from basic to advanced rolls, arches, inversions, jumps as well as creative studies, sequences and open form tasks. My biggest and most comprehensive program yet.
You can also purchase the Finding Flow "Full Bundle": Finding Flow "Basics" + "integrations" + "Acrobatics Lab" Program for 500€. Select it by clicking on "View full details" and scroll down.
Finding Flow "The Acrobatics Lab" Program
Regular price
€279,00 EUR
Regular price
Sale price
€279,00 EUR
Unit price
per
Sale
Sold out
View full details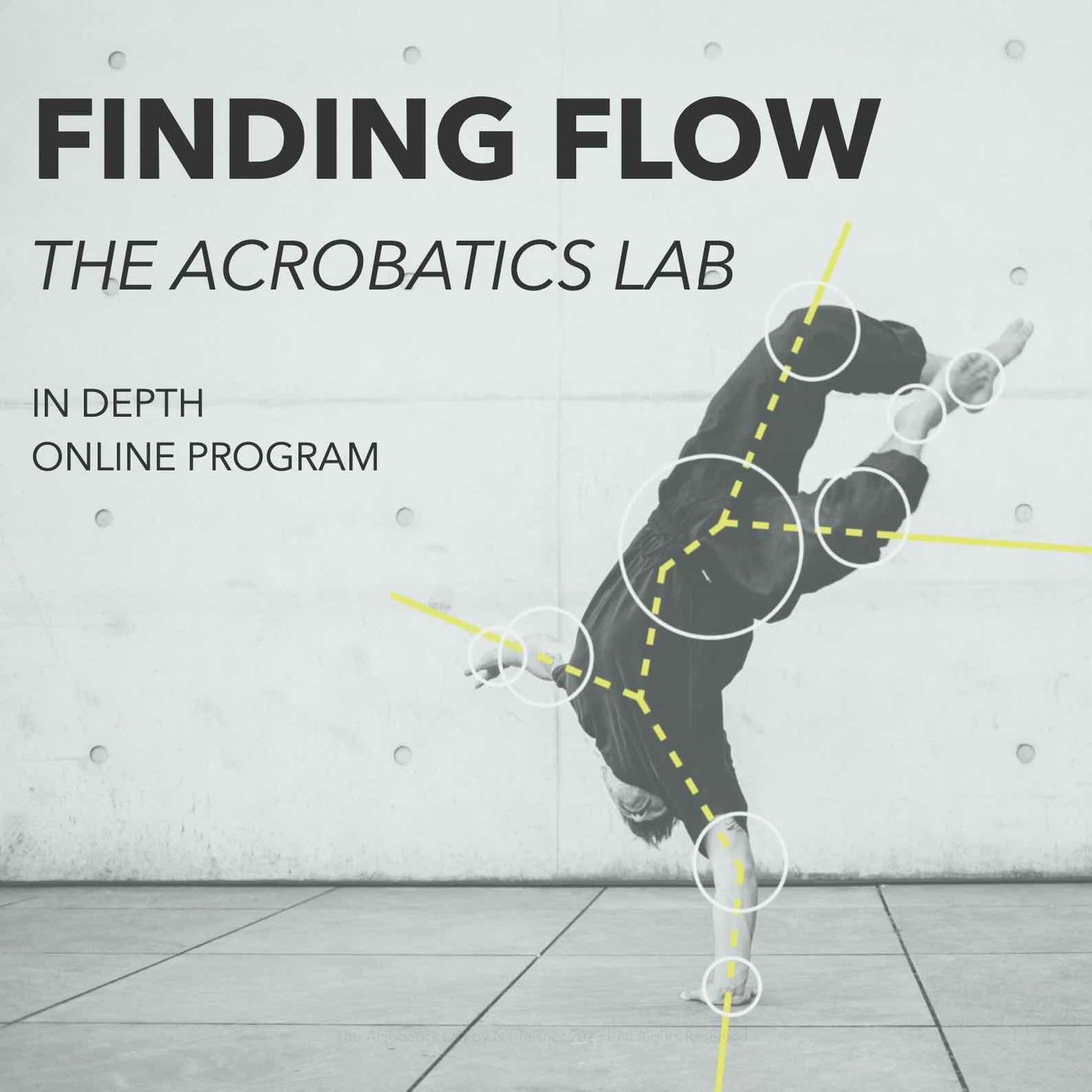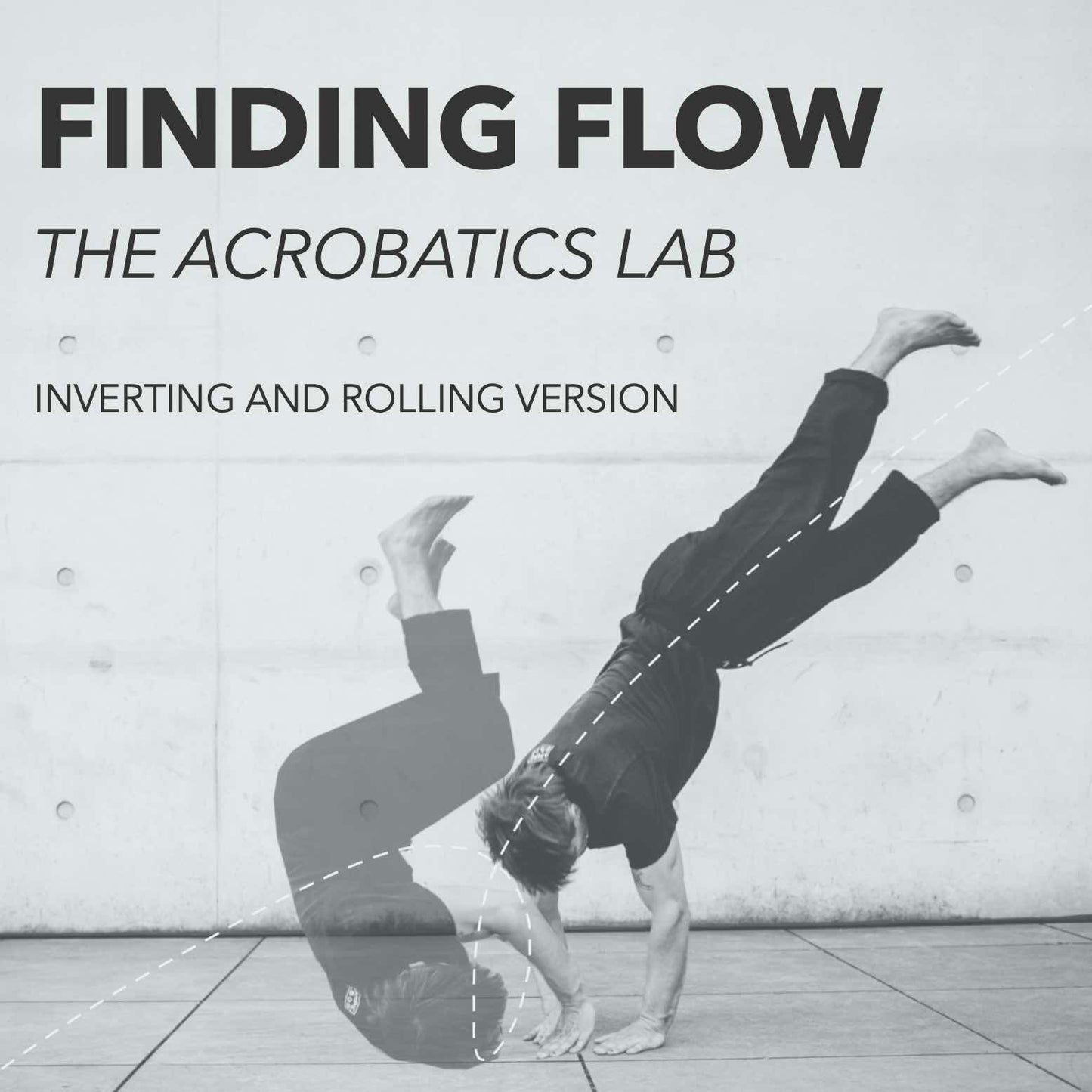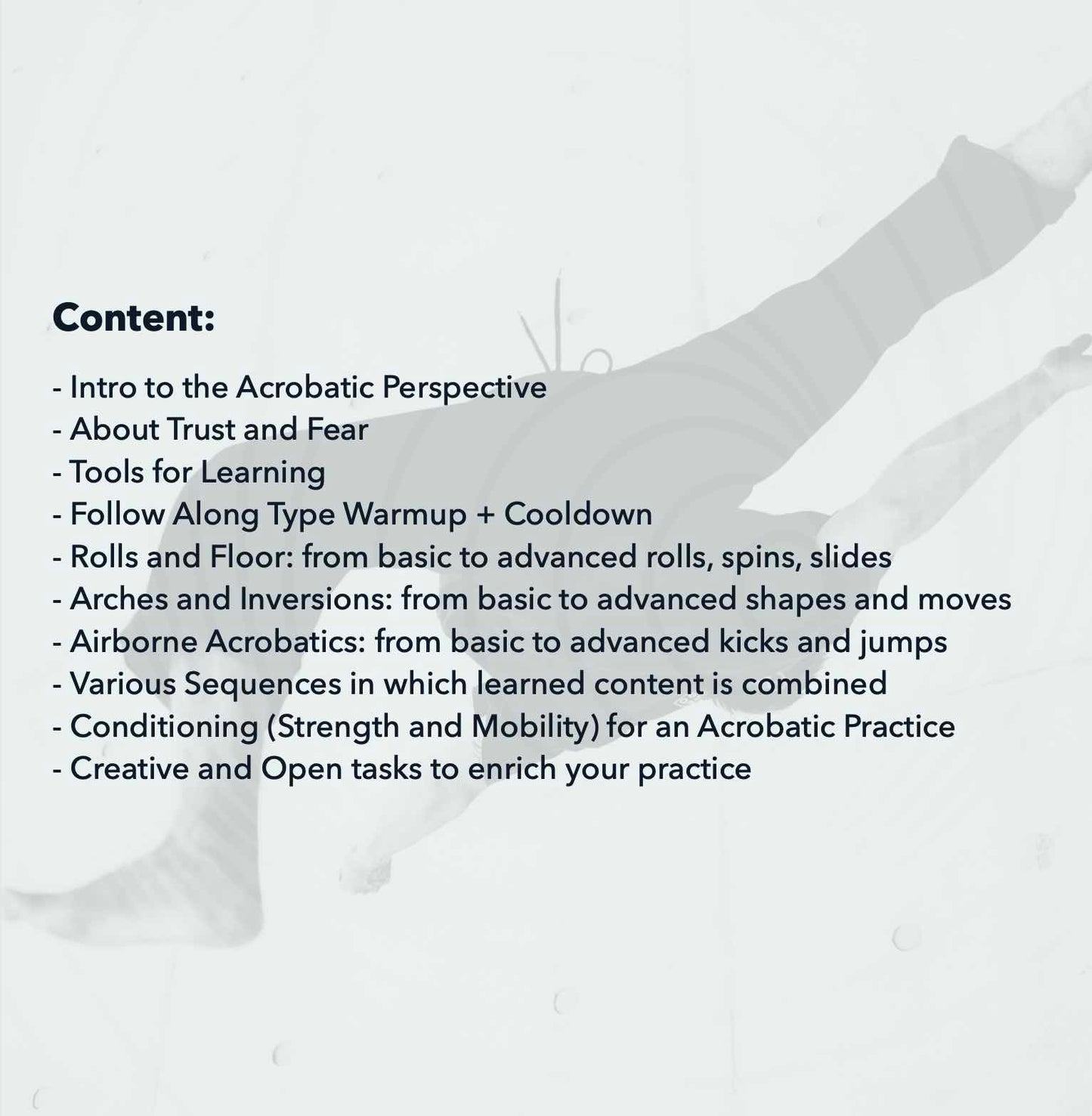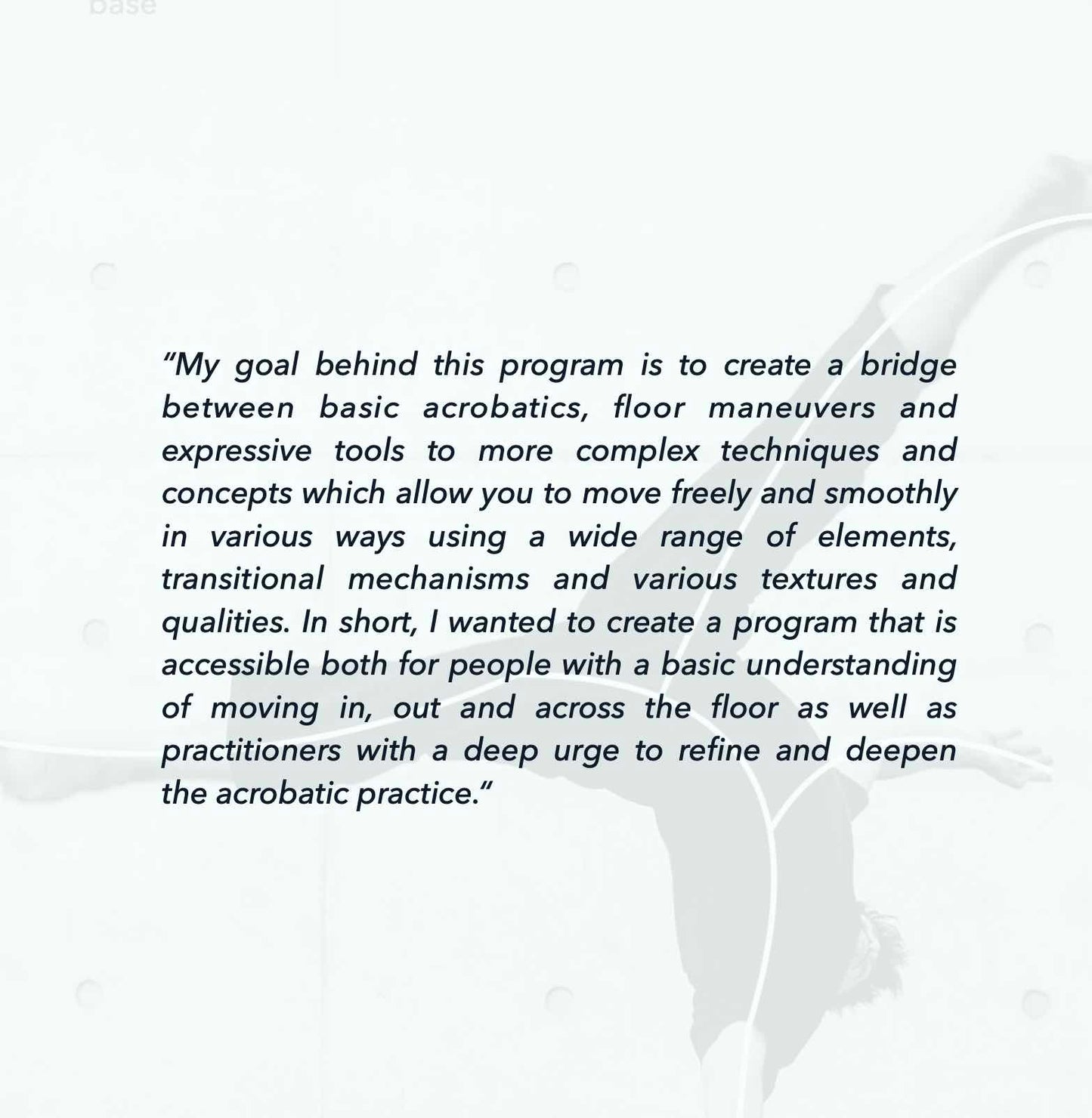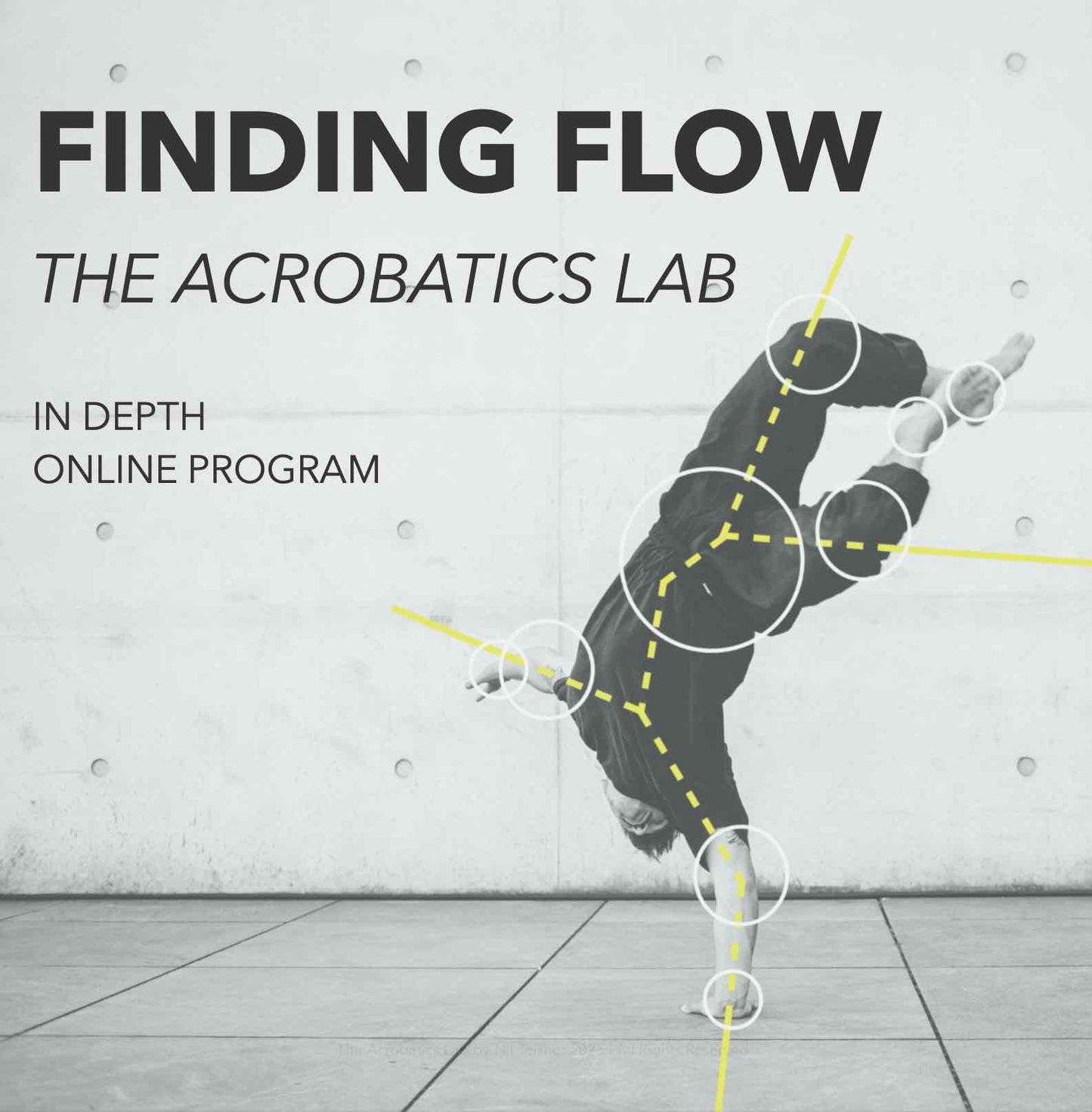 Finding Flow Mentorship Program
Have you completed all the programs already and wish to dive deeper OR are you interested in a longer term process of studying with direct coaching and detailed feedback? If so, download the free info PDF for my Finding Flow Mentorship program and start your individual journey with me now.
Info PDF Download
What students are saying
Katharina Dodel; MovementPlay and Yoga Teacher, Movement Lover

"Learning and being with Nil is always great pleasure. I started practicing with him as an online student then continued with workshops and intensives. I like his contagious lightness, his personal flow he's teaching with: Never too rigid, never too serious – always sincere, always supporting. He really shows his students great interest and honesty and helps them to progress very individually."

Leonardo Schiesari; Kinesiologist, Calisthenics Coach, Fire Performer.

"If you are looking for a valid and professional remote support, Nil is the guy and the Finding Flow Metorship is the best thing that can happen to you.
The personalization and accuracy of the video/text content, the always punctual and precise feedbacks, the effectiveness of the program's exercises, these are just some of the qualities that made me even more passionate about the movement and the way in which Nil intends it.
Nil is not just a super mover, but also a great mentor who pushes you to do incredible things with a great and interesting learning process.
His method really inspired me in my search for movement with the contact staff."

Tiziano Grandi; Lifelong Practitioner and Teacher of various disciplines

"There are many very good movers, but they have little teaching experience and are therefore unable to pass on their skills to others. I bought the Finding Flow programs and began to apply them first to myself and then to my students. We were all very impressed by the professional quality. This is no small thing! These protocols are, from my point of view (as a person who has been practising for a good 40 years) really something unique in the panorama of modern movers, which I highly recommend to everyone."

Enrico Lugato; Movement Practitioner and Coach

"Nil's Finding Flow - Mentorship program is a heterogeneus, challenging, inspiring but also extremely practical journey in his way of conceiving Movement and its different expressions. The program gives you the chance to develop your movement practice, to face the uncomfortable but necessary dimension of growth while overcoming fear, failed attempts, also frustration, step by step onto the pathway toward quality, fluidity and efficiency of moving and discovering your body.
The material proposed by Nil is extremely valuable and well explained, full of variations and suggestions, and it's sustained by rich, customized feedbacks he gives you in the most generous and honest way. I'm very grateful for the care, attention and motivation Nil always gave me and I completely suggest anyone to dive into this Mentorship experience."
FAQ
Is there a discount if I buy multiple Programs? Are there bundles?

I offer two various bundles: Finding Flow Basic Bundle ("Basics" & "Integrations" for 300€ instead of 400€) and Finding Flow Full Bundle (All programs for 500€ instead of 679€). To purchase the bundles, select any of the programs and scroll down.
I have no experience with acrobatic elements, I am not a gymnast or dancer - are the programs suitable?

Yes! In the Basics course, a playful insight into my Finding Flow concept is given. The material can be adapted to different levels. The Integrations course is also beginner friendly but best done after the Basics. The Acrobatics Lab is THE most in depth program on Acrobatics currently available and is absolutely suited for intermediate and advanced practitioners.
How often should I practice?

I recommend to practice 2-3 times a week for about 45-90 minutes. Additionally you can repeat the warm-up exercises or other isolated parts daily.
Are there follow along classes?

No. The programs come with detailed and high quality videos but not in a follow along style. The material will be fully explained and there is a structure with which you can practice.
What will I learn in the program?

In the programs you will be shown movement patterns that will allow you to communicate with the floor in a playful way. Your body awareness will also improve. By the end of the course you will have received many tools that will enable you to practice independently.
Can I move after the programs as seen in your videos?

Of course your progress depends on several factors: your previous experience, your commitment and your body awareness. You can definitely expect to reach a new level of suppleness and learn plenty of fune skills. Until you can really move fluidly and efficiently in this style, it takes time and requires continuous practice.
Do I need special equipment for the program?

You need a small area to practice – at least 3×3 meters. I recommend practicing on either thin mats or grass. Hard floor like wood or smooth concrete is great as well.
Can I ask you for tips/help if I don't get along?

If you are part of the Finding Flow Mentorship Program or an Online student in my Online Support, you definitely can send videos and receive personal feedback. If you simply purchase an online program, you can ask questions if something is unclear but there is not option for coaching/feedback. The best way to ask general questions is to comment on the included videos.
Learn more
Dive into my other online programs to learn about movement in depth!